Message from the Chief Executive Officer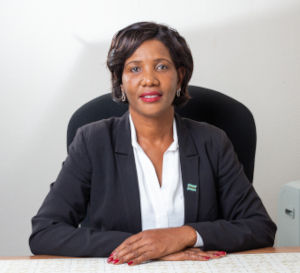 Ms Shirley G. Moncho - Caretaker CEO
Welcome to the official website of Botswana Trade Commission (BOTC).
On behalf of the management of BOTC, I welcome you to our official website.
This website provides background information on who we are and what we do as an organisation established through an Act of Parliament of the Republic of Botswana. The website outlines our services, which we have decided to automate and integrate with the website. Our clients can launch requests for our services online on the website or download forms that they can submit through email or physically at our offices. For each service, we have provided guidelines, procedures and checklists for our clients' convenience.
Through this website, we share reports and updates about our activities at BOTC as well as information about events that we have organised for our clients. Please visit the website regularly if you are interested in procurement or employment opportunities as these will be advertised here. We invite you to connect with us through email subscription and the various social media channels connected to the website
We hope that you will find this resource useful towards achieving your business and personal goals. We welcome any input and feedback that you can share with us.