Strategic Leadership
The Botswana Trade Commission (BOTC) Act of 2013 makes provision for "a Board of the Commission which shall perform such functions as may be conferred on it under the Act. The Board shall consist of:
the Chief Executive Officer who shall be an ex officio member;

a representative of the private sector appointed by the Minister who shall be the Chairperson of the Board;

a representative of the:

department responsible for international trade;

ministry responsible for agriculture;

ministry responsible for finance; and

Botswana Unified Revenue Services; and

three members appointed by the Minister with such expert knowledge in international trade, economics, law, accounting, agriculture, exporting and importing trade, freight forwarding trade, finance, insurance, labour or public affairs."
The current membership of the Board is as follows:
Dr. Kealeboga Bojosi, Board Chairperson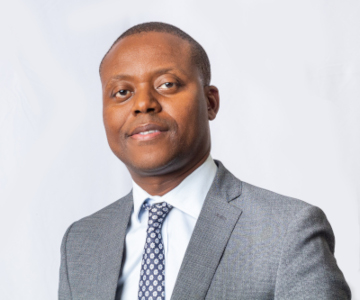 Dr Bojosi has read, taught and practiced law in Botswana and England, specialising in Banking, Finance, General Commercial Law, International Trade and Corporate Governance. Amongst other qualifications, he holds LLMs from the University of Cambridge (International Commercial Law) and the University of Pretoria (International Human Rights Law) and a Doctor of Philosophy in International Law from Oxford University. He has also completed several executive management trainings, including the Oxford Leadership Program through the Said Business School, Oxford University. He is an Attorney of the High Court of Botswana and a Solicitor of the Supreme Court of England and Wales. He has previously served on the Boards of Directors of the Motor Vehicle Assurance Fund and SPEDU and currently serves on the Board of Directors of the Botswana National Productivity Centre.
Mr. Molemi Pule, Board Member
Mr. Pule has over 22 years' experience as Customs Practitioner, with in-depth background in Customs, as well as Statistics. He is currently the General Manager Technical Services, Customs Services at the Botswana Unified Revenue Service. He has worked extensively in Customs Automation, Customs Valuation, Customs Classification and Tariff Management policies, Customs legislation, Risk and Enforcement, Appeals and Customs operational Procedures, International Customs relations and Trade Facilitation. He works with both regional and international organizations (SACU, SADC, WTO, WCO, IMF, World Bank and AU) in modernization of customs procedures. He is a member of SACU Commission which oversees the implementation of the 2002 SACU Agreement and also ensures the implementation of SACU Council of Ministers decisions on matters relating to customs. Within the Botswana Trade Commission (BOTC) Board, he serves in the Finance and Audit Committee as well as the Tender Committee. Mr. Pule holds MA and BA in Statistics.
Ms. Lesedi Kgotlele, Board Member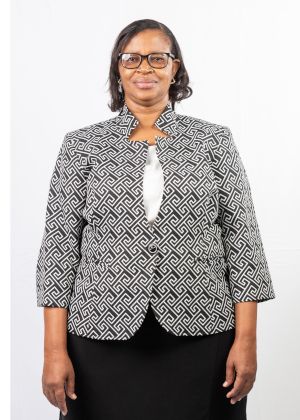 Ms. Kgotlele is a Director at the Department of International Trade under the Ministry of Trade and Industry, a position she held since 2021. She brings to the Board extensive experience in the fields of international trade and industry, as well as economic empowerment. This experience was acquired through working at the Ministry since 1988. In her current position she coordinates and implements the National Trade Policy which directs the country's trade relations both at bilateral, regional and multilateral level. Ms. Kgotlele currently leads the technical team on all trade negotiations the is involved in, such as the African Continental Free Trade Agreement (Goods and Services), the Tripartite Free Trade Area Agreement, SADC Trade in Services, EU-SADC Economic Partnership Agreement and the UK-SACUM Economic Partnership Agreement and other bilateral Agreements. She holds a Master's Degree in Development Economics obtained in Atlanta Georgia, USA in 1994 and a Bachelor of Arts Degree in Economics and Accounting from the University of Botswana obtained in 1988.
Mr. Callistus Phologolo, Board Member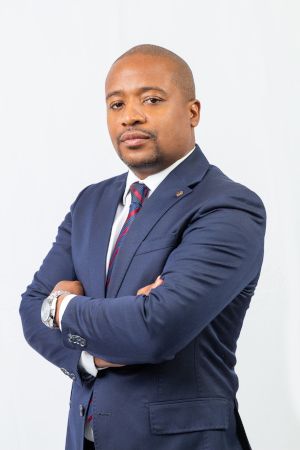 Mr Callistus Phologolo has a wealth of experience in the clothing industry, having started off Cally Clothing & Corporate Gifts as a university student in mid-2000 supplying students with branded wear from footwear to denims. By the late 2000's Cally Clothing was fully reorganised as a branding and promotional company specialising in supply and branding of corporate wear and promotional materials. The business philosophy rests on solid foundation of innovative ideas and quality services tailored around the needs and expectations of many existing and future customers.
Mrs. Boitshoko Keabofe-Medupe, Board Member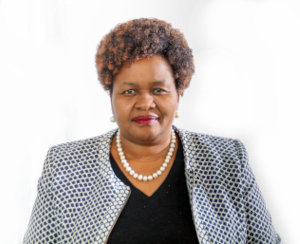 Mrs. Keabofe-Medupe holds a Master of Taxation from the University of Sydney (2003-2004) and a Bachelor of Arts in Economics majoring in Economics from the University of Botswana (1996 – 2000) and Technical Communication Certificate from the Botswana Polytechnic (1994-1995). Since 2001 to date, Mrs Keabofe-Medupe has been with the Ministry of Finance and Economic Development where she has progress through the ranks to the position of Deputy Director, Compliance and Reconciliation in June 2015 and later transferred to Tax Policy Section in July 2016 as Deputy Director Tax Policy. Currently Mrs. Keabofe-Medupe is the Acting Director for Tax Policy Section. She has extensive knowledge and experience in taxation policies, taxation laws and negotiating bilateral and multilateral tax agreements which facilitate investment and international trade through development of tax incentives policy. She also has experience in compliance monitoring and reconciliation of accounts and advisory on financial matters. Chairperson of the Finance and Audit Committee of the BOTC Board and member of the Tender and Procurement Committee of the same Board.
Ms. Ivy-Joy Boitumelo Makuyana, Board Member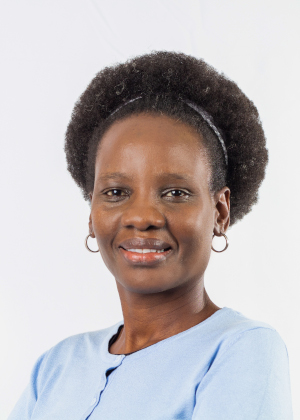 Ms. Makuyana joined the Ministry of Agricultural Development and Food Security as an Agric. Economist in 2000. She has contributed in coaching potential micro, small, medium and large agricultural investors in market oriented production. This included redesigning projects' business proposals and their setting in order to improve market access and promotion of market participation of local producers. Ms. Makuyana is currently the Deputy Director of the Department of Agribusiness Promotion whose mandate include, facilitating international agricultural trade, linking local producers and traders, establishing quality assurance standards that ensure penetration of local and international markets, regulation of import and promoting formation of market-oriented farmer groups. She is serving her second term as a Board Member of the Botswana Trade commission and a member of the Human Resources Committee. She holds a BSc Agriculture (Economics) from University of Swaziland.
Mr. Peter Tladinyane, Board Member
Mr. Tladinyane is currently working as Director, Corporate Services at Botswana Communications Regulatory Authority (BOCRA). He is a highly experienced HR Practitioner who operated at senior level for various organisations such as Botswana Power Corporation(BPC), Debswana and Standard Chartered for a cumulative period spanning over 20 years. His major strength is development and implementation of Human Capital policies/initiatives and strategy, standards, and processes to turn around work environments. Peter is also a labour expert, presiding over industrial relations matters in Industrial Court as an Assessor representing Business Botswana. He is also a member of Occupational Health and Safety Medical Board as a Labour Expert at the Ministry of Employment, Labour Productivity and Skills Development. Regarding academic qualifications, he holds Master's Degree in Management (University of Witwatersrand, South Africa), Bachelor's Degree in Statistics and Economics (University of Botswana) and Certificate in Human Resources Management with emphasis on Labour Relations (University of Pretoria).
Mr. Ernest Kelapile, Board Member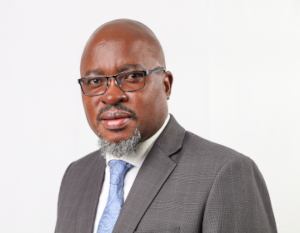 Mr. Kelapile has got 18 years' experience in Internal Audit, Risk Management and Principles of Good Corporate Governance. His illustrious career spans from the Government of the Republic of Botswana to Telecommunications, Banking and Mining industries. He is currently the Audit Services Manager at Morupule Coal Mine (MCM) in Palapye. Ernest graduated from the University of Botswana (UB) in 2002 with a Bachelor of Accountancy Degree. He is also a member of the Chartered Institute of Management Accountants (CIMA) as an Associate Chartered Management Accountant (ACMA) and Chartered Global Management Accountant (CGMA). He is a member of the Botswana Institute of Chartered Accountants (BICA). Ernest is also an alumni of the University of Stellenbosch Business School (USB) where he graduated with a Management Development Programme (MDP). He has previously served in the Board of The Institute of Internal Auditors Botswana (IIAB) first as the Chairperson of the Publicity and Fundraising Committee and later as the Vice President. He also has training and experience in Forensic Auditing.
Mr. Lucas Kennekae, Board Member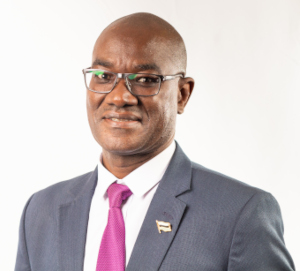 Mr. Kennekae is a Divisional Manager for Supplies at the Public Procurement Asset Disposal Board (PPADB). He serves as member of Board Tender Committee of Botswana Trade Commission (BOTC). He is a fully registered as a Professional Engineer with Engineers Registration Board (ERB) and affiliate member of the Chartered Institute of Procurement and Supply (CIPS) UK. He holds a Master in Business Administration (MBA) from University of Southern Queensland (USQ) from Australia in 2011, a Master of Science (MSc) in Engineering specializing in Air Transport Management from City University in London UK in 1999 and a Bachelor of Engineering in Aerospace Engineering from Ryerson Polytechnic University in Toronto Canada in 1994. He trained in Senior Management Program (SMDP) offered by University of Stellenbosch Business School of South Africa and in International Procurement with International Law Institute in Washington DC. Experienced in public procurement and policy development with involvement in developments and reviews in Local Procurement Scheme (LPS), Citizen Economic Empowerment Policy (CEE) and Economic Diversification drive (EDD) and currently the Public Procurement Reforms.
Ms. Shirley Gabontloge Moncho, Ex-officio Member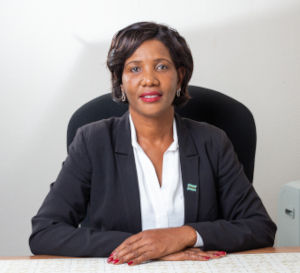 Caretaker Chief Executive Officer - BOTC Appointed 25th January 2021 Ms. Moncho brings to the Commission a wealth of experience in international trade built over the years by serving in different positions within Government and dealing with international and regional organizations. She progressed through the ranks in Government Ministries/Departments (Ministry of Agriculture (then) and the Ministry Investment, Trade and Industry) to currently the position of Deputy Permanent Secretary responsible for industry and investment attraction and promotion as well as Doing Business Reforms. Ms Moncho has been involved in trade negotiations both at bilateral, regional and multilateral levels with Southern African Customs Union (SACU), Southern African Development Community (SADC), Tripartite (involving 3 regional blocks) and World Trade Organization (WTO). She was attached to South Africa's International Trade Administration Commission (ITAC) in 2006 for 18 months to gain experience on the mandate of BOTC. She served on the founding BOTC Board (also as member of HR Committee), BECI Board (also as member of HR Committee) and Tokafala Board. She is currently a member of the BDC Board of Directors and member of the Human Capital Committee. Ms Moncho holds an MSc in Agricultural Economics from Oklahoma State University in the USA, BSc in Agriculture from University of Botswana and Postgraduate Diploma in Management Practices (Trade Policy) from University of Cape Town.